Big Book Sale
Website and branding
---
---
Revitalizing the Big Book Sale with a fresh new website to support early childhood literacy.
---
Challenge
The Big Book Sale is a beloved and expansive annual book sale held in Calgary, that raises money to promote early childhood literacy. After many years under the direction of Calgary Reads, it has since been transferred to the Rotary Club of Calgary, which presented an opportunity for an updated look for the brand.

The new website would have to generate excitement, create a distinctive look for the sale independent of any sponsor or steward, and be created in a tight budget. They also needed a brand that could be used in supporting materials like signage and volunteer aprons.
Read More. +
Result
We started the design process by creating their new wordmark, which resembles a stack of books. This playful look and feel was the carried to the rest of the website, by incorporating and adjusting existing colours from the Calgary Reads and Rotary palette, choosing new fonts, and adding new design elements to make it memorable. To make sure the audience
would recognize this book sale as the one they know and love, we incorporated many photos and videos of past events, which gives the site a lively and tangible feel.

The site is built on Webflow, which allowed us to include some playful transitions and animations.

On the year of the launch, The Big Book Sale had a huge turnout, and feedback on the new brand and website was very positive.
Read More. +
Read More. +
---
Brand Personality
Colours
Typography
Logo
Website
The Big Book Sale website serves to inform their audience when and where they can buy books, how they can donate books, and to recruit volunteers. Bright and contrasting colours, and lots of movement keep it exciting and engaging.
---
---
---

---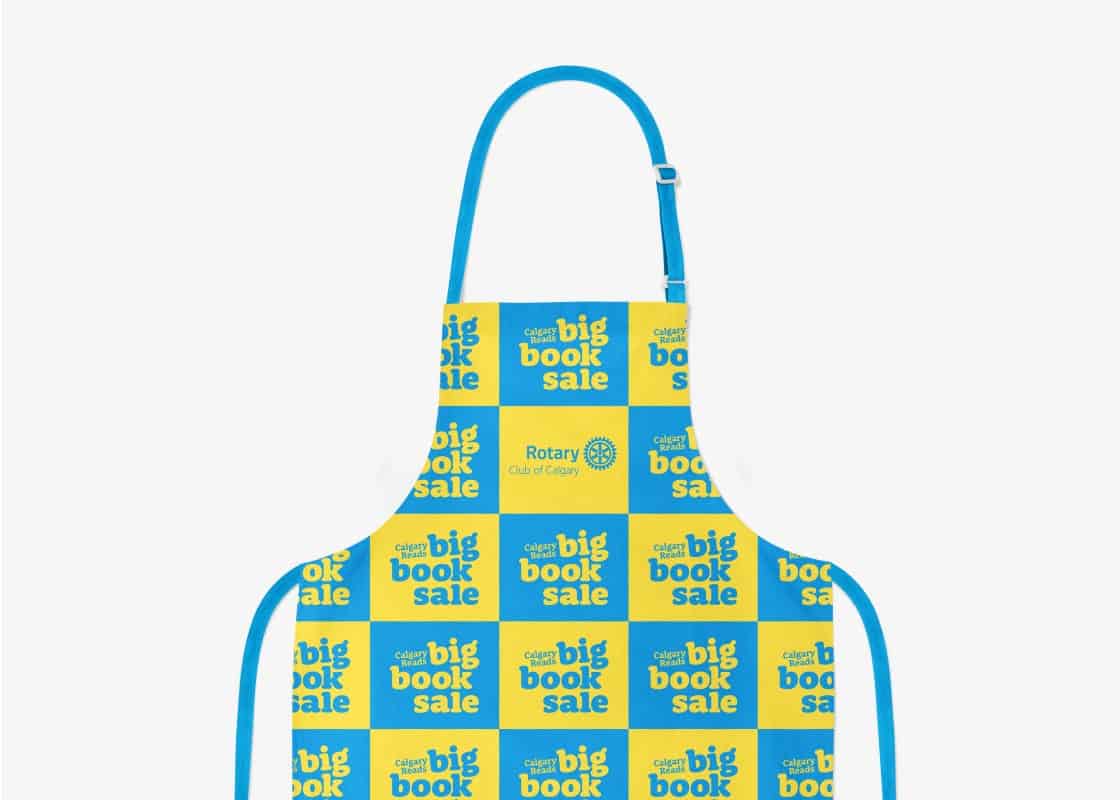 Team
Art direction: James Jensen
Design: Iyla So
Development: Jennifer Leigh
Project management: Evonne Tran