Two Mann U
Brand identity & sales page
---
---
Helping world-class photographers claim their new role as peerless educators.
---
Challenge
Two Mann U (2MU) is the education side of Two Mann Studios (2MS) focused on helping professional wedding photographers step up their game. 2MU offers a flagship course – Metanoia – for seasoned wedding photographers with a desire to reach even higher.
The course includes video tutorials, live Q&A events, resources on workflow process to post-production, and exclusive access to an alumni community.

As Metanoia was launching for the first time, a single landing page was needed to sell the course.

This venture was targeting a totally different audience than usual – photographers instead of engaged couples. This audience is curious, creative, and ambitious. The new brand identity and course had to reflect that.
Read More. +
Result
Through brand exploration, Atom Studio created a logo and visual elements that allow the 2MU brand to be exuberant, playful and stand out. Once the brand identity was established, a visual system was produced to support all aspects of their course, including
video title screens, teaching aids, collateral and swag.

Atom Studio worked closely with Two Mann and marketing / launch strategist Max Sadik on the content structure, flow and visual concept of the landing page for 2MU.

The page is conversion-focused with an exceptionally long scroll. If they are not convinced yet and keep scrolling, visitors continue to discover new, relevant information about the course and regular calls to action. Less than 2% actually make it to the bottom of the page.

Within 30 days of launch, the page successfully converted over 600 paid students to enroll in the program.
Read More. +
Read More. +
---
I have worked with many creative studios on client projects. Still, I have never worked with another agency as talented, organized, and all-around fabulous as Atom Studio!

Not only was the entire process extremely organized and efficient, but what's even more important is that the creativity did not suffer due to organization. Too often, I see a studio excel at either one or the other, but very rarely do I see a studio excel at both like Atom.

I was so impressed with the entire process at Atom and I have been singing your praises and recommending Atom Studio to all my clients.

Max Sadik
Marketing & Launch strategist
---
Brand personality
Colours
Typography
Logo
Website
A conversion-focused landing page designed to sell.
---
Print
The expression of the Two Mann U brand is spirited and bold.
---
---
---
Video assets
Atom Studio created templates that keep the video content of the course on-brand and professional.
---
---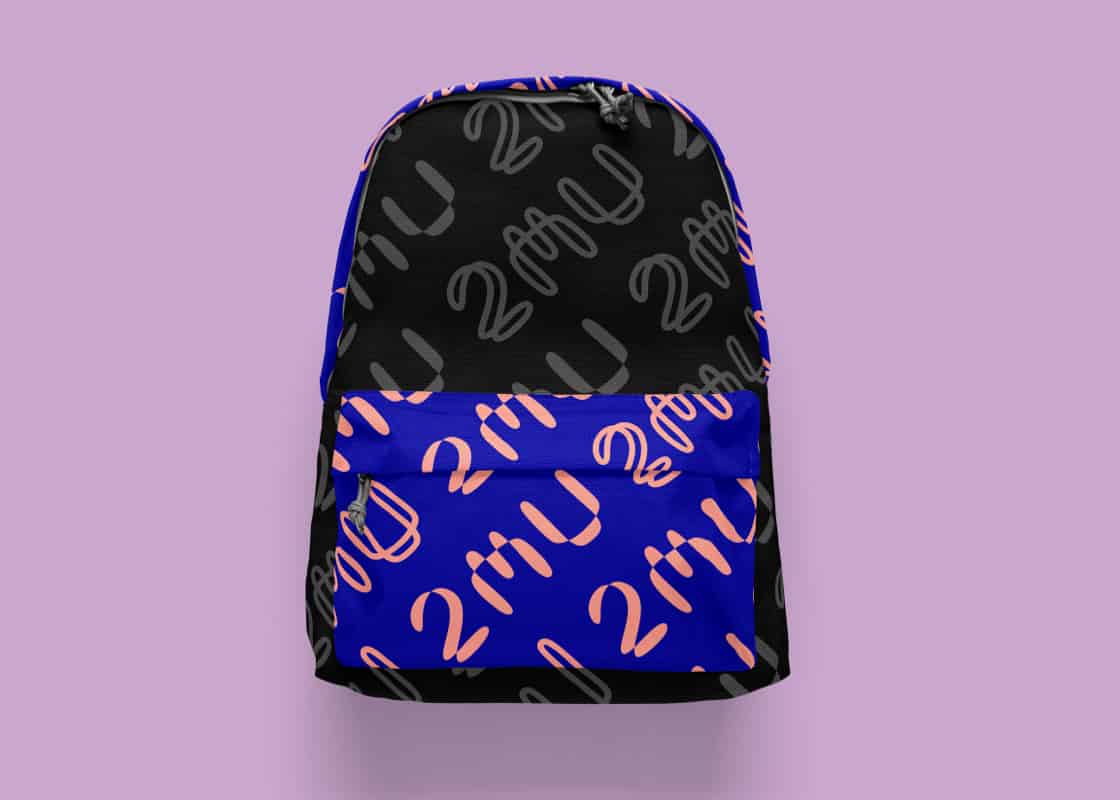 Team
Art direction & design: James Jensen
Design support: Matthew Jacula
Development: Jennifer Leigh
Marketing & launch strategist: Max Sadik